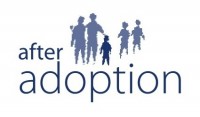 After Adoption is a voluntary adoption agency working throughout England and Wales to help all those affected by adoption. From placing children with adoptive parents to supporting birth families and reuniting families separated through adoption, we can work with all grounds of people affected by adoption.
Since 1990, we have pioneered work with birth mothers in prison, search and reunion services and work with adopted young people.
We place children, who are currently in the care system, in stable families and we work with adopted children and adults, adoptive families and birth relatives. Our purpose is to improve the lives of the one in four people in the UK who have an adoption connection.
Adoption has a huge impact on individuals, their families, and the society we live in. Done well, it can transform the lives of children in the care system and give them the opportunity to reach their full potential as adults.