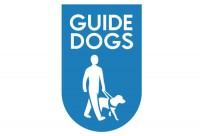 Guide Dogs is a national charity with big ambitions. Our goal is to enable thousands of people with sight loss to enjoy the same independence and life chances as anyone else. Since our first guide dog partnerships were formed in 1931, we have trained more than 30,000 guide dogs, transforming lives, and giving blind and partially sighted people across the UK the freedom they deserve.
We don't just help create extraordinary partnerships between people and dogs; we build partnerships with many other organisations who, like us, want to change the world for the better and help people who are blind or partially sighted reach their full potential. And we work hard inside Guide Dogs to build the partnerships and teamwork this complex organisation needs.
To achieve our ambitions, we will continue to grow our world-class guide dog service. But a guide dog may not be the answer for everyone. That's why we're developing a range of services to help thousands more people who are blind or partially sighted lead independent lives and get out and about on their own terms.
We need your help. The guide dog service receives no government funding and relies entirely on public generosity to operate – at a cost of around £50 million a year. We also rely on the work of thousands of volunteers who give their time, skills and energy so generously. Together, we can help thousands more people who are blind or partially sighted to live the lives they have the right to expect.