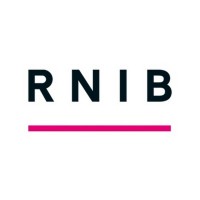 We're the Royal National Institute of Blind People (RNIB) and we're here for everyone affected by sight loss. Whether you're losing your sight or you're blind or partially sighted, our practical and emotional support can help you face the future with confidence.
Whether you need advice on staying in work, using technology to help you do everyday tasks, or simply someone who can offer emotional support to help you come to terms with sight loss.
We're RNIB and we're here from the moment you're diagnosed to help you get on with your life. From the day when you need us the most, until the day you're living your life again.
With your support, we can reach more blind and partially sighted people and face the future with confidence together.