CAPITA
Juliet Jones, Corporate Responsibility Manager:


"We are a very complex and far reaching company, which prides itself on being charitable and accountable. It is fantastic that our Payroll Giving scheme delivers year on year a sizeable amount to the voluntary sector. Hands On Payroll Giving have demonstrated great flexibility in visiting our many diverse sites to promote the scheme - its uplifting to know that Capita people are so generous and giving."

Read full Case Study

Background

Capita is the UKs leading provider of business process outsourcing and integrated professional support service solutions, employing over 57,000 people across the country in more than 400 sites. As a responsible employer giving something back to the sectors they serve is high on the agenda.

Capita registered for Payroll Giving in 1994 - in line with their Corporate Responsibility strategy the scheme was positioned as an integral part of the charity programme to give employees a flexible solution for charitable donations.

Challenges

As a broad and varied business the communication channels available to reach colleague base fluctuate from year to year - due to the diverse nature of the business Capita has satellite offices of 2 employees up to call centres of over 2,000 people.

Approach

To build a long-term sustainable scheme our on-going approach includes:

Regular promotional visits to all sites across the UK arranged at a local level to suit each location
Providing a bespoke Hands On PG page which is easily updated and conforms to Capita data regulations
Close communication between Corporate Responsibility team, Capita payroll and Hands On PG account manager
Helpline for employee queries

To boost employee engagement we have a focused festive campaign that includes:

Active promotions with trained advisors visiting key locations
Seasonal giveaways to link with a campaign theme
Employee wide campaign email
Updates to the online page to mirror the campaign branding

Outcomes

Over 5% of employees enrolled in Payroll Giving
Annual donations in excess £430,000
Over 300 charities supported, including corporate charity
Sustained participation for over 5 years
EXPERIAN
Jan Barratt, Head of Community Involvement:


"We are very proud to have reached the Platinum Quality Mark and been recognised by sector organisations. Hands On Payroll Giving have been invaluable in helping us develop our messaging and deliver it to our workplaces through various communication channels that suit our business. We're delighted with the take-up and inspired by the positive feedback from colleagues."

Read full Case Study

Background

Experian is the leading global information services company, providing data and analytical tools to clients around the world. They have clients in more than 90 countries, employing 5,000 personnel in the U.K. Payroll Giving was introduced at Experian in 2004; the scheme was made available to employees following a number of requests.

Challenges

Lack of communication about Payroll Giving lead to it being underutilised and misunderstood. With a workforce largely office based intranet messages easy to send, but with lots of Community Investment projects vying for attention engaging colleagues would be challenging.

Approach

To raise the profile of Payroll Giving at all levels match funding for the scheme was introduced. To give this a clear message and high impact with employees Hands On Payroll Giving developed a branded campaign, 'The Payroll Giving Rocket' which linked through communication channels and injected a fun element.

Workplace activity was undertaken with trained representatives speaking to employees at their desks, delivered with full management support and prize draw incentives for colleagues.

Hands On developed interactive bespoke online pages to demonstrate match funding and easily manage joining.

Outcomes

Participation rose from 5% to 20%, securing Platinum Quality Mark

Since 2012 £252,760.87 has been donated by colleagues, with a further £29,040 donated by Experian

Experian were awarded 'Best Payroll Giving Scheme' at the Chartered Institute of Payroll Professionals Excellence Awards 2014, and recognised the National Payroll Giving Excellence Awards 2014 and 2013.
EE
Tania Young, Corporate Responsibility Manager:


"Our partnership with Hands On has hugely driven how we've developed Payroll Giving scheme at EE. It's a cornerstone of our community programme and reflects our commitment to employees and good causes. By having Hands On representatives at our Customer Call Centres and Head office roadshows, Expo's and in store we've made sure everyone knows how Payroll Giving can work for them – their expert advice and services are invaluable!"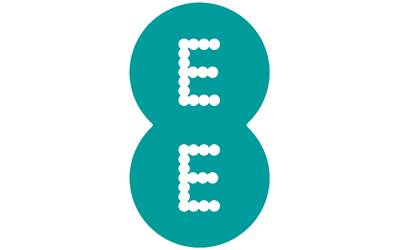 Read full Case Study

Background

EE is a responsible digital provider employing over 15,000 people across the UK. Before EE, the two brands Orange and T-Mobile ran separately, whilst both businesses had Payroll Giving schemes, they were managed differently, with varied participation levels.

Challenges

EE has employees over three different business areas; customer service, retail and corporate – communication with these audiences needs to be tailored accordingly. In addition to this some areas of the business had good awareness of Payroll Giving from the previous brand, whereas others were uninformed.

Approach

To align Payroll Giving with EE's developing Community Investment Programme we:

Rebranded all online and hard copy materials to reflect the new business
Feature charities with digital skills focus which support EE's vision to be a responsible digital provider
Support one-off appeals that raise funds for UNICEF's disaster and emergency relief work
Arrange roadshow events to Corporate and Customer service locations
Attend retail exhibitions to engage with people from this business area
Visit EE retail stores to carefully planned regional schedule
Monitor participation by business area and feed into quarterly Community report
Have monthly catch-up calls to ensure the projects stays focused

Outcomes

All business areas now have over 10% participation
Over £220,000 donated in 2015
Highly commended at Chartered Institute of Payroll Professionals
Won 'Best Launch of a New Scheme' at National Payroll Giving Excellence Awards
MORRISONS
Beverly Hodson, Benefits Manager:


"We were delighted to pick up an award for Payroll Giving at the CIPP Awards and thank our partner Hands on Payroll Giving who help us actively promote to our colleagues. Colleagues at Morrisons are committed to donating to charities of their choice and we've managed to maintain a consistent high level of payroll giving. Our new Flexible benefits platform (hosted by Thomsons Online Benefits) makes it easier for colleagues to make and change their selections."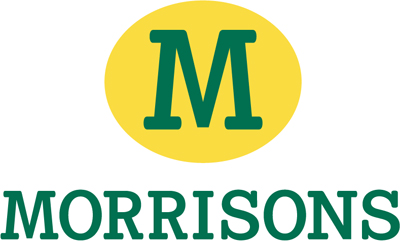 Read full Case Study

Background

Morrisons adopted Payroll Giving and migrated existing givers from Safeway. Hands On Payroll Giving engages with colleagues across the business to communicate the benefits of the scheme. With the introduction of Flexible Benefits the aim was to integrate Payroll Giving into the online system.

Challenges

Morrisons have a base of over 6,500 colleagues donating through the scheme each month; these deductions and information needed to be transferred to the system. The preference was for a Single Sign On portal to manage all giving and charity selection through a Flexible Benefits platform. This had not previously been successfully delivered in the UK.

Approach

Working with Morrisons, Hands On Payroll Giving linked with Thomsons and developed a system to allow information in the Flexible Benefits portal to transfer and locate colleagues' Payroll Giving donations. This included sending deduction information automatically into Morrisons payroll system.

Outcomes

The UK's first Flexible Benefits portal that shows Payroll Giving deduction and allows the management of donations.

Hands On awareness visits that promote full Flexible Benefits package to all colleagues.

Higher online engagement of Flexible Benefits, and increased numbers of colleagues managing their own Payroll Giving.

Morrisons commended for dedication to Payroll Giving at Chattered Institute of Payroll Professionals awards 2015.