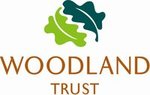 A world without trees should be unimaginable, yet more than 400 UK ancient woods are under threat. Woods are places of myth, magic and legend that have inspired us for generations. Deeply rooted in our folk and fairy tales, they set the stage for stories of adventure, transformation and magic. They are also essential to our lives. They purify the air we breathe, protect us from flooding, provide fuel, food and medicines, and support some of our best-loved species.
But not all stories have a happily ever after. Our woods are in danger. Over the past 10 years more than 1,000 ancient woods in the UK have been threatened by development. If we don't act now our woodland landscape will change forever.
We want to see a country rich in native woods and trees enjoyed and valued by everyone. We aim to create new native woodland with the help of communities, schools, organisations and individuals. We try to protect our ancient woods, restore the ones that are damaged and fight for those under threat. We do this by inspiring people up and down the country to visit woods, plant trees, and enjoy the many benefits that woodland has to offer.
We use our experience and authority in conservation to influence others who are in a position to improve the future of native woodland. We work with government, landowners, organisations and members of the public.