World Wide Fund for Nature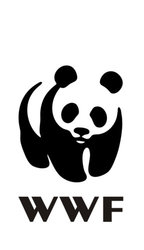 WWF is the world's leading independent conservation organisation, working in over 100 countries. Our mission is to stop the degradation of the planet's natural environment and build a future in which humans live in harmony with nature. We do this by conserving the world's biological diversity, ensuring that the use of renewable resources is sustainable, and promoting the reduction of pollution and wasteful consumption.
WWF has grown from modest beginnings into a truly global conservation organisation that has been instrumental in making the environment a matter of world concern.In addition to funding and managing countless conservation projects throughout the world, WWF continues to lobby governments and policy-makers, conduct research, influence education systems, and work with business and industry to address global threats to the planet by seeking long-term solutions.
Your support is vital to help us protect the planet for future generations - please donate today.


Charity video