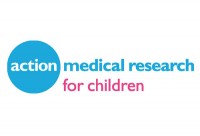 There are hundreds of thousands of children in the UK whose lives are devastated by disease and disability.
It's too many. Far too many. Research can put a stop to this.
For more than 60 years Action Medical Research has helped pioneer treatments and ways to prevent disease that have benefited millions of people in the UK and across the world. Our research has helped to beat polio in the UK, develop ultrasound in pregnancy, fight meningitis and prevent stillbirths.
But we urgently need to develop more new treatments and cures for sick babies and children and we can't do it without you. Medical research for children is underfunded in the UK. For every project Action funds there's another one we have to turn away – simply because of a lack of funds.
Join our fight for little lives today and help save and change children's lives.

https://www.action.org.uk/video/small-steps-big-breakthroughs