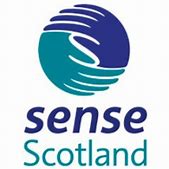 Sense Scotland has been working for over 25 years with children and adults who have communication support needs because of deafblindness, sensory impairment, learning and physical disabilities. One of our key areas of expertise is communication. Working closely with people, often on a one-to-one basis we aim to find out what their aspirations are and how they want to live their lives.
Hundreds of people and their families are supported through thousands of projects across the country. We are committed to providing people of all ages with the support they want and need through a wide range of services, representation and regular events.
Sense Scotland will work with you to provide you with the support you need. Whether it's for a few hours a day, or to meet up with your friends in the evening, take on a new challenge or to live in your own home, we offer support throughout Scotland for you to live an active and independent life.