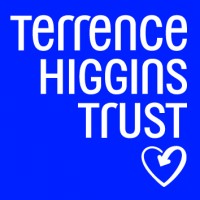 Terrence Higgins Trust is the UK's leading HIV and sexual health charity.
Our mission is to:
End the transmission of HIV in the UK.
Empower and support people living with HIV to lead healthy lives.
Amplify the voices of those affected by HIV across public and political arenas to eradicate stigma and discrimination.
Enable people to enjoy good sexual health.
We do this by supporting people living with HIV and ensure their voices are heard, providing testing services for HIV and other sexually transmitted infections, and helping the people using our services to achieve good sexual health.
As well as provide services, we campaign on issues from relationships and sex education in schools to the proper funding of HIV services.
HIV in the UK is now at a tipping point. After much hard campaigning, we recently got a pledge from the UK Government to end new HIV transmissions by 2030. It's a once in a lifetime chance. We've got more prevention tools than ever to make it happen, and we know these tools are working and that diagnoses are falling.
If we don't act now, progress in ending new HIV transmissions may stall, or even go backwards. We need your support to raise awareness, support people living with HIV, fight stigma and promote all the ways we have to prevent HIV, wherever and however we can.