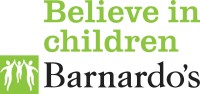 Barnardo's works directly with over 380,000 children, young people and their families every year, across nearly 800 vital services, across the whole of the UK.
We help children through the trauma of sexual abuse and exploitation. We provide support for young people in care – and we don't forget about them when they leave the care system. We give children caring for a loved one the help and support they deserve. And that's not all. Our specialist workers support families through domestic abuse, mental health problems and much more.
The scale of what we do may be big and complex, but our aim is simple – to provide the best outcome for every child, no matter who they are or what they have been through.
UKRAINE CHILDREN'S EMERGENCY FUND
The war and ongoing violence in Ukraine has forced families to leave their homes, in search of safety, with many now arriving in the UK.  
At Barnardo's we are ready to respond. We've supported children impacted by the Grenfell Tower fire, during the Covid pandemic, and refugees from Afghanistan and Syria. Today, we are supporting young people and their families fleeing the war in Ukraine.
Our Children's Emergency Fund enables us to act immediately to support children and families devastated by disasters when they need us the most.


How we support refugees: 
Offer therapy with a qualified psychotherapist – delivered via the phone or online, with access to interpreters   
Advice on a range of issues e.g., housing, accessing key health services, education, employment and more via our trained helpline support workers   
Practical support - access to digital devices to ensure families stay connected to loved ones during this worrying time, as well as toys for children, vital baby items, food bank vouchers and more  

How we'll spend your donations  
Your gift will go directly to our Children's Emergency Fund, a special fund which allows us to respond rapidly to support children and families whose lives have been devastated by disasters. If you make a donation to the fund, your contribution will be used to fund rapid response work for children and young people in the UK. In the event we raise more money than is needed to respond to emergencies, we'll spend any additional funds on other Barnardo's projects – wherever the need is greatest for children and young people in the UK.
Your support of our Children's Emergency Fund will help children and their families in their greatest hour of need. Thank you.   


DONATE NOW by selecting "Barnardo's - Ukraine Children's Emergency Fund" on the Your Donations / Join Now page.