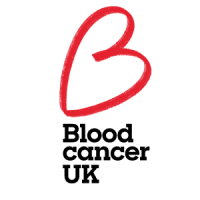 We're the UK's specialist blood cancer charity. We're here to beat blood cancer. We stop people dying from blood cancer, we make patients' lives better and we stop people getting blood cancer in the first place.
We've changed the world for people with leukaemia, lymphoma, myeloma and other blood disorders – but we won't stop until every single person with blood cancer survives and can live their life to the full.
So how do we do it?
We research: in a hundred and one different ways, because research will beat blood cancer.
We help: through online information, our patient support line and our online patient community.
We campaign: to improve patient experience and enhance research.
We share learning: to enhance knowledge, understanding and expertise of all those involved in beating blood cancer.
And we raise money: so we can meet the needs of blood cancer patients.
Blood Cancer UK: help us change the world.