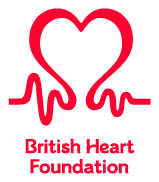 The British Heart Foundation's vision is a world free from the fear of heart and circulatory diseases. We fund research to keep hearts beating and blood flowing.

Thanks to people like you, this year we're celebrating 60 years of saving and improving lives through our ground breaking research.

And we're not done yet. We need your support today to keep up the pace of our research and fuel the next 60 years and beyond.

Set up a donation through Payroll Giving today to help fund research for new lifesaving breakthroughs.