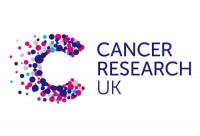 Cancer Research UK are working towards a world where people can all live longer, better lives, free from the fear of cancer. Through giving to Cancer Research UK through Payroll Giving you can provide us with a regular and reliable income, allowing us to plan and budget for the future to fund life-saving research.
About Cancer Research UK
Cancer Research UK are the largest charitable funder of cancer research in the world, funding around 50% of all publicly funded cancer research here in the UK. We're working every day to find new and improved ways to prevent, diagnose and treat cancer, to make it a disease people no longer die from. Thanks to you, we've helped double cancer survival in the last 40 years. Today, 2 in 4 people survive the disease. Our ambition is to accelerate progress so that 3 in 4 people survive cancer by 2034. Together we will beat cancer.
£5 per month
Giving just £5 could help towards the cost of kitting out one of our research labs with the essential chemicals our scientists need - the bread and butter of day-to-day experiments.
£10 per month
£10 buys 250 plastic test tubes – the understated tools of cancer-fighting experiments.
Support
£20 per month
£20 buys a digital PCR assay, which scans a piece of genetic material to find cancer-causing mutations. Finding out what causes cancer could help our scientists beat it.