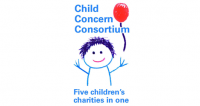 Child Concern Consortium is a group of small charities working together to provide help and support for vulnerable children and their families across the UK. Dedicated to improving quality of life for children, their families and those caring for children; we help those in hospital, in care, home alone, and those with disabilities and special needs.
Action for Sick Children works to make hospital a less frightening place for children.
4Children creates safe space for children outside of school hours.
The Fostering Network provides caring, temporary homes for children.
Working Families supports disabled children and their families in every day life.