Christies NHS Foundation Trust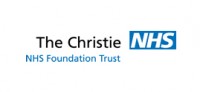 The Christie is the largest cancer centre in Europe treating more than 60,000 patients a year and an international leader in research.  Cancer research in Manchester, most of which is undertaken on The Christie site, has been officially ranked best in the UK, with much of our work having an impact around the world.
The Christie serves a population of 3.2 million across Greater Manchester and Cheshire, but as a national specialist around a quarter of patients are referred from other parts of the country.
The Christie is home to the largest early clinical trials unit in the world, one of the largest radiotherapy departments across the globe and the biggest chemotherapy unit in the UK.  The Christie also offers highly specialist surgery for complex and rare cancers and a wide range of support services, not just for patients but their loved ones as well.
The Christie charity raises approximately £14 million each year to fund new developments, research projects, and to provide vital funding for on-going services such as the complementary therapy service, enhanced wig service and cancer information centre.  Without charitable donations The Christie would not be able to offer world leading care, treatment and support to their patients.

The money you give through Payroll Giving will go towards the Christies cancer research fund. This fund allows us to continue our internationally recognised cancer research including running research studies and trials across all types of cancer , delivering the highest quality clinical trials, identifying appropriate research participants and involving them in the right research studies and providing an excellent service and patient support. This research makes a difference for people living with cancer and their friends and families.