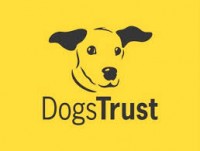 Founded in 1891, Dogs Trust (formerly the National Canine Defence League) is the largest dog welfare charity in the UK. Our mission is to bring about the day when all dogs can enjoy a happy life, free from the threat of unnecessary destruction. Here's what we do in a nutshell…
Each year we care for around 17,000 dogs at our nationwide network of 20 Rehoming Centres. No healthy dog is ever destroyed.
We run subsidised neutering campaigns in areas of the UK with the most acute stray dog problems.
Our Education Officers give thousands of classroom presentations every year. Free teaching resources are made available to all schools in the UK.
Our FREEDOM Project helps pet owners who are fleeing domestic violence by fostering their animals while they start a new life.
The HOPE Project gives preventative veterinary care to dogs belonging to homeless people.
We advise government on any matters concerning dog ownership.
We have established a charity in Ireland that runs a rehoming centre in Dublin.
We assist overseas animal welfare charities by training their staff in best practice.
We rely on the kind generosity of the public to make this possible. So, if you love dogs, please make a donation today.