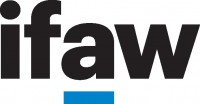 IFAW supporters worldwide share a common vision – to make the world a better place for animals.
As one of the world's leading animal protection organisations, IFAW has offices in the UK and 14 other countries, and we carry out our lifesaving work all over the world. We save individual animals, entire animal populations and protect wildlife habitats.
Our aim is to improve the welfare of domestic and wild animals by reducing cruelty and commercial exploitation. We provide hands-on assistance to animals in need, whether it's dogs and cats, wildlife and livestock, or rescuing animals in the wake of disasters.
Everything we achieve for the animals is due to the compassion and generosity of our supporters.