The Laura Crane Youth Cancer Trust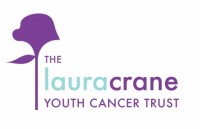 The Laura Crane Youth Cancer Trust raises money to support 13 – 24-year-olds fighting cancer.
The Trust has two aims; To provide support mechanisms to improve young cancer patients' quality of life on hospital wards and after treatment; To fund medical research specifically into cancers that affect 13 – 24 year olds. 
Cancer in young people often takes on very complex and rare forms, meaning that patients have frequent and debilitating stays in hospital, often travelling far from home, family & friends to receive harsh and invasive treatment for their illness.
Consequently, they are no longer able to attend school/university/work and are often in isolation after receiving treatment and therefore cannot have any visitors.
The Laura Crane Youth Cancer Trust is a small charity based in Huddersfield which supports the 43 hospitals which specialise in the treatment of teenager cancer across the UK and Ireland. 
Examples of some of our projects:
Christmas
Every Christmas for the past 13 years we have sent 1000's of gifts across the country to the 100's of young cancer patients who cannot get home for Christmas Day. The chance to put a smile on their face means the world to us & we work all year in order to raise funds to be able to make this happen year on year.
End of Treatment Gifts
We fund end of treatment gifts to the patients at the Leeds General Infirmary Radiotherapy Unit.  We send young cancer patients a special gift to celebrate the end of a very cruel time in their lives.  We often send them a voucher so they can treat themselves, along with various other goodies, so they know we are thinking of them.
Scalp Cooling
We know through research that for many people, hair loss is the most feared side effect for chemotherapy and that 1 in 12 people reject chemotherapy because they do not want to lose their hair.  This is not for vanity, but for reasons of stress and depression, loss of privacy, worries about the impact on family and children, a loss of control and the loss of feeling 'normal'.
Scalp cooling is currently the only form of treatment available to combat hair loss during chemotherapy and until now, it has not been available to teenagers and young people.
However, we have teamed up with pioneering scalp cooling company Paxman and launched the 'Teenage and Young Adult Scalp Cooling Service'.  The 'Teenage and Young Adult Scalp Cooling Service' returns choice and control over treatment to young cancer patients. This incredible offer will have a huge impact on the mental wellbeing of young patients.
Laptops & iPads
In 2016, we began the roll out of our laptop and iPad libraries to the hospitals which specialise in teenage cancer.  We knew that young cancer patients were frequently spending long periods of time away from home, receiving treatment which is highly incapacitating, and often then being in isolation afterwards. 
We felt that laptops and iPads would help provide distraction therapy, provide resources to breakdown the feelings of loneliness & isolation as well as help young people maintain normality by having contact with friends, families, keeping up with studies and current affairs.
Some of the ways in which hospitals and patients have used these items are: 
• Art Apps – young people used the apps to create art work or doodle to pass the time during hospital stays.  This is a form of distraction therapy, and helps to take their mind off pain, anxiety or nausea.  This has proven very effective for those in isolation where normal art materials are not allowed due to cross infection.
• Voicetranslator app – this enabled the TYA team, Drs, nurses and other health professionals to communicate with 2 patients who were unable to speak/read English, enabling them to communicate effectively and relieving these young cancer patients of the anxiety and worry of not understanding what is happening to them or what treatment they are receiving.    
• Use of Facetime/Skype for keeping in touch with friends and family – this has proven to be a vital resource for patients who live long distances away, who's friends and family are not able to travel regularly to see them or those who are in isolation due to treatment so cannot have visitors.   A young mother receiving treatment maintained daily contact with her children; reading stories, helping with homework and maintaining family life whilst in isolation.
• We also know of a patient who was sadly deaf and an iPad was used for FaceTiming between the patient who was in isolation and the staff outside the room.
• Using the devises to research courses/jobs, cancer websites, useful blogs etc. 
Research
We are currently funding a ground breaking piece of research at The University of Huddersfield, where cancer researchers are developing a new form of treatment based on a molecule named CD40, which destroys cancerous tumours without harming any healthy cell tissue. 
We were excited to find out about this breakthrough and have pledged ongoing support and funding of the project.  The University's Dr Nik Georgopoulos is leading the research and is delighted that his work has a new dimension, thanks to our backing. He says "This is a great opportunity for us to delve into cancers affecting young people." "We are trying to understand if CD40 is capable of killing tumour cells that specifically originate from people who are younger. We need to find out if it is possible to develop a therapy especially for them."
Our funding pays for a specially-appointed doctoral researcher, who researches how this treatment regime can be targeted at cancer in young people. We will also contribute towards the major upgrade of a scanning device that is crucial to Dr Georgopoulos's lab, and would like to be able to contribute as much as possible to this pioneering project.
Body and Mind
We are confident that the physical needs of young people with cancer are being met, and through research by organisations like our own, treatments continue to improve.
The charity is going to add a new focus its "support" aim to concentrate on the mental wellbeing of patients, ensuring that young people with cancer are being supported as a whole; body and mind.
Poor physical health can lead to an increased risk of developing mental health problems. And poor mental health can negatively impact on the physical health of patients. They are intertwined, highlighting the need to support both the physical and mental health of every young person with cancer.
Our experiences and conversations with young cancer patients strongly suggest that despite the increased conversation organisations seems to be having about the importance of mental health support, the need is still not being met as it should. 
We propose to start working with groups of young cancer patients to find out from them what their needs are, what currently works for them and where more support is needed. The Laura Crane Youth Cancer Trust aims to provide that missing support, whether that is face to face support through an appointment or drop in system or whether young patients would respond better to remote support through devices such as iPads, which could of course be delivered very quickly.
How quickly we can start and increase the support of young cancer patients' mental wellbeing, is dependent on the support we receive from individuals, organisations and companies.