Meningitis Research Foundation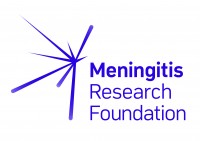 Meningitis is deadly and indiscriminate disease that can kill or seriously disable within hours. It can affect anyone of any age, but mainly affects otherwise healthy babies, young children and young adults. Striking quickly without warning, early warning signs are difficult to spot – symptoms can often be mistaken for something much less serious like flu.
For every 10 people affected, 1 will die and 2 will be left with life altering after-effects such as multiple limb amputations, brain damage, and hearing and sight loss. In the most serious cases, people may never lead independent lives again.
Meningitis Research Foundation is a leading UK and international meningitis charity that brings together people and expertise to defeat meningitis and septicaemia wherever it exists. 
Our vision is of a world free from meningitis. We want to prevent people from getting meningitis in the first place; to see those that do get it receive fast and effective diagnosis and treatment; and to ensure people get the support and information they need.