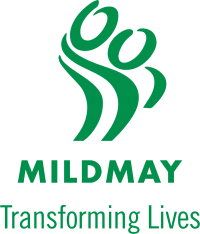 Mildmay is a pioneering HIV charity delivering quality care and treatment, prevention work, rehabilitation, training and education, and health strengthening in the UK and East Africa. Our vision is a world in which everyone living with HIV can have life in all its fullness. 
Mildmay Mission Hospital is a specialist, charitable hospital located in East London, and has been providing pioneering care and services to people living with HIV since 1988. HIV is still one of the fastest-growing serious health conditions in the UK, with around 7,000 people newly diagnosed every year. Over 100,000 people are currently living with HIV in the UK, with around a quarter of that number being unaware of their condition. A lot of people think HIV has either gone away or that people just need to take some tablets. Although the treatment we can now provide is fantastic, there are also psychological and cognitive aspects, such as HIV-Associated Neurocognitive Disorder, a form of severe dementia that Mildmay is able to curtail or even reverse in the majority of our patients, enabling them to return to some form of independent living. Mildmay's specialised care and support include highly skilled medical and nursing care, treatment and rehabilitation, which combines a range of therapies. These include counselling, occupational therapy, physiotherapy, speech and language, music and art therapies and mental health services, as well as social work and housing support. 
In 2020, Mildmay began a programme caring for people experiencing homelessness or rough sleeping and recovering from illness or injury, providing much-needed medical care and easing the burden on NHS acute hospital beds. Our work with people who are homeless makes a tangible difference in their lives. By offering comprehensive care and support, Mildmay assists individuals in reclaiming their independence and rebuilding their lives. Through our efforts, Mildmay helps all our patients to overcome challenges, regain stability, and forge a path towards a brighter future.
Mildmay is a charity that also works overseas. Every year, we reach over 100,000 of the most vulnerable people living with and affected by HIV and related health issues in Kenya and Uganda. For example, in Kenya, Mildmay trains many ordinary people to become community health volunteers, providing basic healthcare and social support for people living with HIV in their communities. This enables those in the remotest regions to receive the care they need.
Mildmay was first founded in the 1860s as a Christian charitable hospital, serving the poorest communities in the East End of London. In the 1980s, it transformed into a specialised healthcare charity providing exceptional care and support to individuals affected by HIV and related complex health conditions. Our mission is to deliver comprehensive and compassionate healthcare services while promoting dignity, respect, and holistic well-being. Mildmay's hospital in Shoreditch (made famous by Diana, Princess of Wales, who visited AIDS patients in our hospital on numerous occasions, both officially and personally), is dedicated to improving the lives of those on the edges of society, offering specialised treatment, rehabilitation, and support services. We aim to be a beacon of hope and healing, advocating for the rights and needs of our patients while working towards the eradication of HIV and the improvement of global health outcomes.