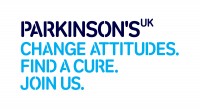 Your mum, son or friend. Anyone can get Parkinson's, young or old. Every hour, two more people are diagnosed. 


Parkinson's is what happens when the brain cells that make dopamine start to die. There are over 40 symptoms, from tremor and pain to anxiety. It gets worse over time and there's no cure. Yet.


We're here for everyone affected by Parkinson's. Due to the coronavirus crisis, we've seen a sharp increase in demand for our support. Parkinson's puts people at increased risk of complications if they get coronavirus. People have serious health concerns and questions - and these are changing every day.


We're rapidly expanding our support in pioneering new ways. We're boosting our helpline capacity, providing tailored exercise-classes and building an online community.


With your help we can deliver critical support to everyone who needs us, wherever they are, when they need it most.