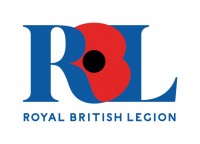 The Royal British Legion is the UK's leading Service charity providing care and support to serving members of the Armed Forces, veterans of all ages and their families.
The Royal British Legion safeguards the welfare, interests and memory of those who are serving or who have served in the Armed Forces. We work with politicians to improve the lives of the Armed Forces community and have been campaigning on their behalf since 1921.
We are one of the UK's largest membership organisations with over 300,000 members and we are recognised as custodians of Remembrance, safeguarding the memory of those who have given their lives for our freedom through Remembrance education and events. We also organise the annual Poppy Appeal; remembering those who have made the ultimate sacrifice and raising money to help those in need today.