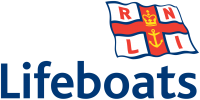 The RNLI is the charity that saves lives at sea. Since the RNLI was founded in 1824, our lifeboats, and since 2001, our lifeguards have saved more than 140,000 lives. More and more people are using beaches and the sea for leisure and RNLI crews and lifeguards are responding to an increased number of incidents.
We provide a 24-hour lifeboat search and rescue service around the coasts of the UK and Ireland, as well as a seasonal lifeguard service on many of the busiest beaches in England and Wales. With our lifeboats, lifeguards, safety advice and flood rescue, we are committed to saving lives.
With 92% of our total income coming from generous donations and legacies, we depend on our dedicated volunteers and supporters to save lives at sea. Your support means our lifeboat crews can reunite the 22 people they rescue each day with their families. By supporting us through payroll giving, you can feel good knowing you're making a difference.