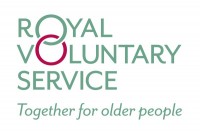 Royal Voluntary Service wants to help create a society where everyone feels valued and involved whatever their age.
We are one of the largest volunteer organisations in the country. Our 35,000 volunteers help older people stay active, independent and able to continue to contribute to society. They do this by providing practical and emotional help where and when it's needed.
It's that practical little bit of help that makes all the difference – whether at home, getting them to where they want to go, bringing people together through social activities or supporting them in hospital or in an emergency.
Our overriding aim is to provide the support that enables older people to live independent and fulfilled lives – we want everybody to matter, regardless how old they are.
We cover all of Britain and offer a wide range of services to older people and their families. We'll work with you to find out what you need to make life easier or happier.