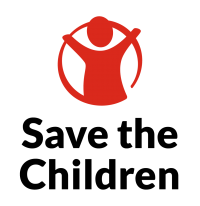 Save the Children exists to help every child get the chance of a future they deserve – one that is full of possibility.
In more than 100 countries, including in the UK, we help children stay safe, healthy and learning – finding new ways to reach children who need us most. For over a century, we've been speaking out on the biggest issues affecting children and made sure that their voices are heard. In 2021 alone, the Save the Children movement and our partners supported 43 million children, across 118 countries.
Today, decades of hard-won progress is at risk of unravelling. The quadruple threat of the COVID-19, Cost of Living Crisis, Conflict and the Climate crisis is putting children at extreme risk. Unless we act now, more children will go hungry, miss out on school, and miss out on the chance to reach their full potential.
But another world is possible.
We want to build a world where every child:
Is safe to place and be themselves
Has access to medicine and healthcare
Has enough nutritious food to help them grow into healthy adults
Learns from the quality education they need to flourish
Stand with us
Together, we can help create a world where all children are healthy, learning and treated fairly.  A world where every child, no matter where they are born, is free to chase their hopes and dreams.
DONATE NOW, by selecting "Save the Children" on the Your Donations/Join Now page. Your donation can change lives every month.
Please note, your donation will go towards flexible funding, which is the most valuable gift you can give. It enables us to react and adapt to families' ever-changing needs as well as unforeseen emergencies - helping children across the world.
We will also be addressing needs across Health and Nutrition; Water, Sanitation and Hygiene; and Shelter as part of the first phase of the response.
 
DONATE NOW by selecting "Save The Children - Children's Emergency Fund" on the Your Donations / Join Now page.

Please note, your donation will be directed to the Children's Emergency Fund which helps children and families around the world affected by conflict, the climate crisis and other disasters. Funds are used where the needs is greatest.