Zero cost services to help employers manage and promote Payroll Giving.
Whether or not your company is registered for Payroll Giving, we can help you increase engagement and reward from your scheme.
SET UP
How to set up a Payroll Giving Scheme in three easy steps
SUPPORT
Ideas for companies to increase employee engagement
REWARD
Read about the benefits and rewards for companies with Payroll Giving
Examples of our online pages can be see here:
Microsite: this can be modified with specific pages as required, with all pictures and text editable.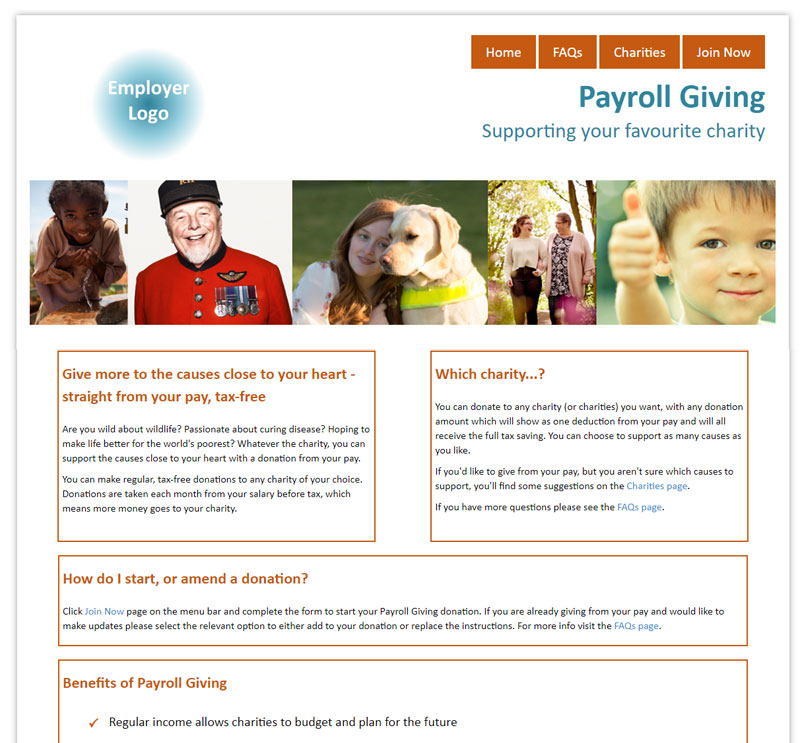 One page interactive: this is a one-page simple design that is fully mobile responsive to display well on all devices. The pictures and text can also be edited as required.